florida conference of circuit judges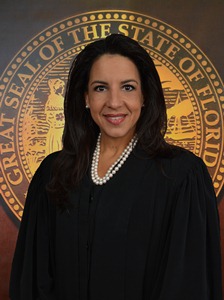 Greetings and welcome to our website!
I am thrilled to serve you as the 2020-2022 Chair of the Florida Conference of Circuit Court Judges. During my term, we will continue to further the long-standing goals of the Conference, which include providing our judges with a robust education program for the advancement of the judicial system of the State of Florida. We also will continue to provide valuable input on issues regarding the improvement of rules, procedure, and laws to the Florida Supreme Court and legislature.
However, these are extraordinary times and our great State has been terribly affected by the Covid-19 global pandemic and the resulting limitations imposed upon society. As a result, access to our courts has been dramatically curtailed. The Conference remains committed to the advancement of the judicial system and will explore all means available to continue our education programs and assist the Florida Supreme Court in its commitment to increasing access to the courts for all.
Please explore our website and the many valuable resources available at your fingertips. Let us know if you have any ideas on how we can improve the contents on our site. I look forward to working with you and hearing your feedback.
Sincerely,
Hon. Beatrice A. Butchko, Conference Chair
11th Judicial Circuit of Florida
florida conference of circuit judges
FLORIDA STATE COURTS PRESENTATION